World Mental Health Day: An invisible crisis prevails in Syria and Iraq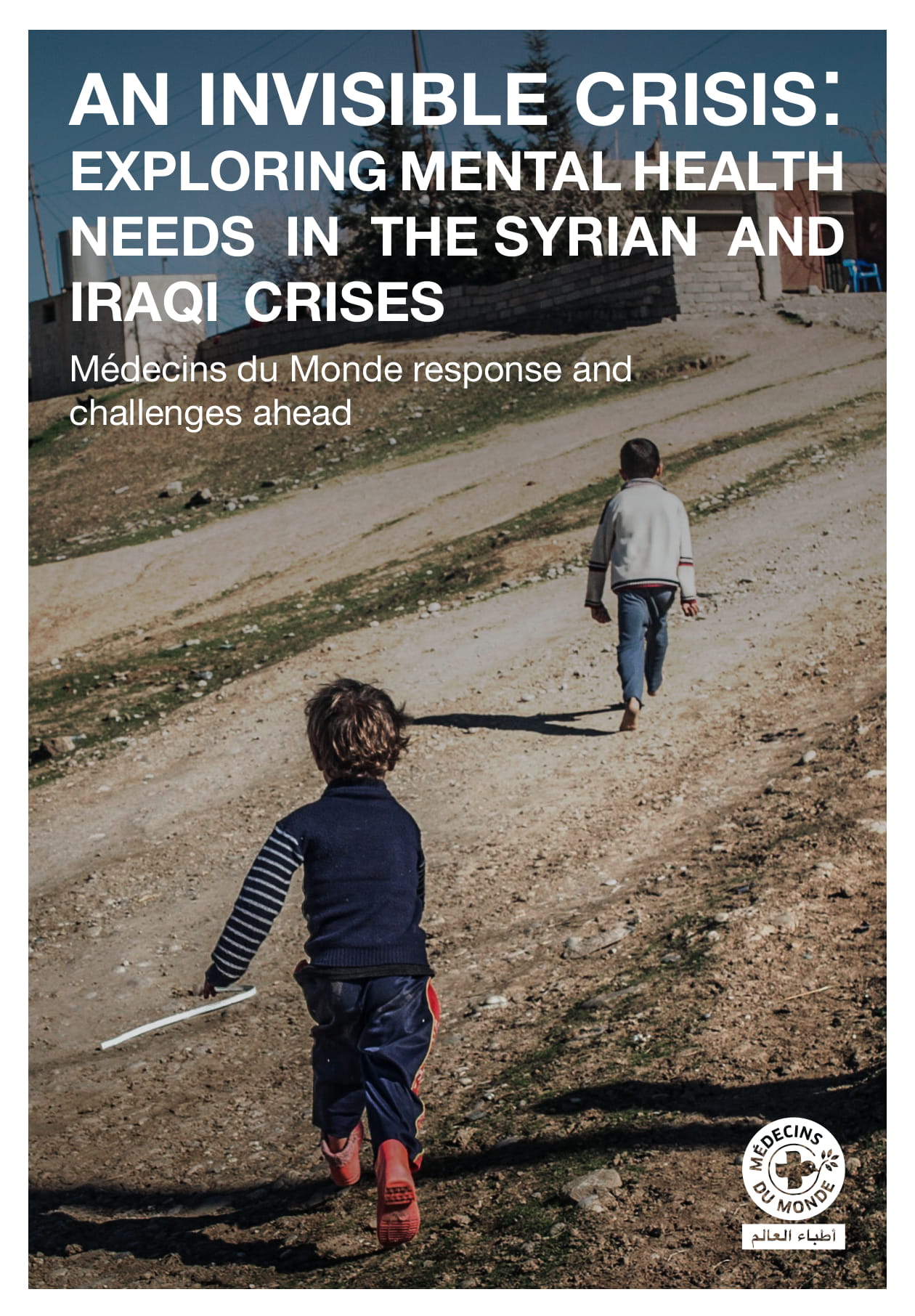 World Mental Health Day
An invisible crisis prevails in Syria and Iraq
#MentalHealthMatters
9 October 2018
An invisible crisis is happening in the countries affected by the Syrian and Iraqi crises. Médecins du Monde (MdM) releases a booklet to mark World Mental Health Day (October 10th) in order to shed light on the important mental health and psychosocial needs of people who have been plagued by the protracted Syrian and Iraqi crises. This publication calls upon international and regional decision-makers to consider a response to mental health needs as a priority.
Armed conflict and natural disasters pose significant challenges to the long-term mental health and psychosocial wellbeing of affected populations. The Middle East has long been plagued by war and conflict, resulting in mass loss of life, displacement, and cross-generational changes to traditional familial and societal structures. The results can be devastating to the emotional wellbeing of affected populations throughout the region with notable increases in the prevalence of common mental disorders such as anxiety and depression. According to the 2018 Humanitarian Response Plan for Syria, one in five Syrians are at risk of developing moderate mental health issues, and one in 30 is at risk of developing severe or acute mental health problems.[1] There is a pressing need for high-quality mental health and psychosocial support services provision.
Médecins du Monde is responding to this need by implementing programs enabling access to essential mental health care and psychosocial support.
The MdM publication: "An Invisible Crisis: Exploring Mental Health Needs in the Syrian and Iraqi Crises" highlights the numerous challenges to quality service provision, along with the organisation's response to mental health needs, and recommendations for international and regional decision-makers.
The booklet can be downloaded as PDF here.
---