Context
Since the beginning of the Syria crisis, massive population movements have taken place across the Turkish border and inside Turkey. The situation has put the local public health system under strain. Although registered Syrian refugees who hold an identification number benefit from free healthcare in public and private health facilities, refugees often have to cover associated costs (for drugs, transportation, etc.), impacting on their already stretched financial resources. Those who do not hold an identification number are entitled to free emergency care only, and have to cover the costs of primary healthcare and other kind of health services.
Location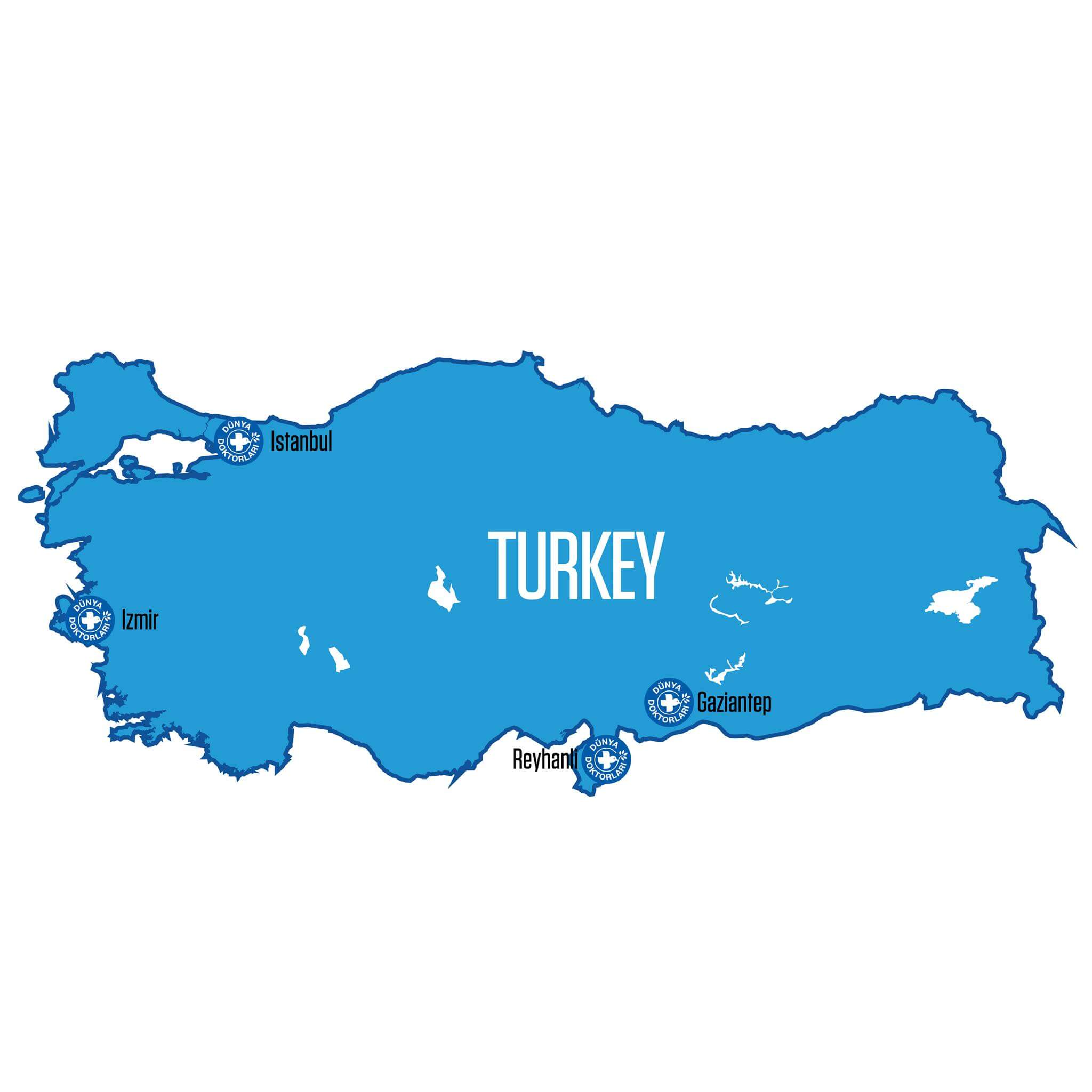 Our response
In Turkey, MdM is supporting its partner, Dünya Doktorları Derneği (DDD), since it started its operation in 2016. The response aims at ensuring that refugees and migrants have access to the health services they need. DDD provides health services in partnership with Turkish medical organisations.
DDD supports health facilities in Istanbul (Sultangazi), İzmir and Hatay (Reyhanli). Due to the transition of the primary healthcare clinics (for example: the Migrant Health Centre by the Ministry of Health), DDD is expanding their services with the opening of the Mental Health and Psychosocial Support (MHPSS) centers in İstanbul (Bağcılar) and İzmir as well as the MHPSS and Physiotherapy and Rehabilitation Centres (PTRC) in Gaziantep and Hatay during 2018 to respond to the need of the refugees in these fields.
Current Partners
UOSSM (Union of Medical Care and Relief Organizations)
Current Donors