Voices from the field: Noelle Jouan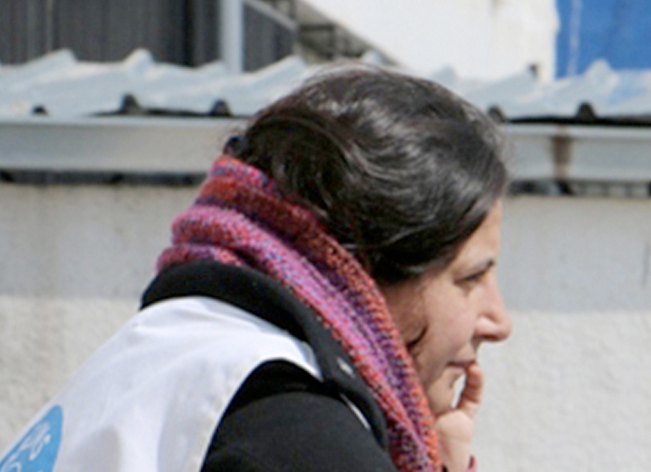 Noelle is the mental health manager of the Lebanon Mission, and has been with MdM for almost five years. She started off as a psychologist in the field, working with Syrian Refugees in the Bekaa. Here, she relates her experience since the beginning of the Syrian Crisis.
"Five years already in the field…. I feel I've been living in a movie. Every day, I go back home and recall the day's events, the people I've met, the stories I've heard, and the pain and joy I shared with my patients. Sometimes, I feel I am out of touch with reality.  Some stories are too painful to even look back on. But at the same time, thinking about these people's resilience keeps me going. I would like to share two stories that really touched me.
The first is one of a 38-year-old Syrian woman. She was tortured and had to endure the worst in Syria, so she escaped to Lebanon, desperate to put painful memories behind her. She was subjected to continuous harassment in all forms and wanted freedom above all. She was able to find work and earn a living. She fought for her rights. When I met her, she had already developed her own coping mechanisms. She refused to be a victim, determined to be a survivor. It was very easy for me to continue from where she started.
Another story impressed me. I feel the responsibility of raising his voice after he is gone. Mahmoud, in his late 50s passed away last year from lung cancer. He had to flee Syria with his family, leaving his house and his job behind. As his family was tight-knit, they stood by him, trying to improve his new life. His health started deteriorating when he arrived in Lebanon. Having had to leave Daraa for an unsettled environment took its toll and his mental health affected his physical wellbeing. He came to the clinic where we work to get medical assistance. Our case manager met him and transferred him to me. Mahmoud was suffering from a severe depression. At first, he was reluctant to talk, but after several attempts he visited me a few months later. He entered my office all by himself although, by then, he was already very ill. He told me that he wanted to talk and needed help, so I listened, deeply touched by his presence. He had been diagnosed with lung cancer one month before his visit. He was heartbroken to be away from his homeland.
We talked for two hours… He told me about his beloved Syria, his daily life there. In those two hours, he was able to smile again. When I asked him what pushed him to come talk to me, he told me that he felt the need to share his people's plight, but what he didn't know was that, by speaking out, he was able to alleviate his own pain. We set a date for our next meeting, but one week later I found out that he had lost the battle against cancer. His son was the one to give me the sad news, as it seems his father had insisted that he come see me. His son was very curious to know who I was, and why I mattered so much to his dad. He told me that he was happy to see his dad smiling again, and regain a glimmer of hope… I explained to him that I had only listened to his father in an attempt to ease his pain, understand the difficulties he was facing and help him find ways to cope with his new reality. I still follow up with his family.… They even mobilize to talk about mental health in their community. It is their way of keeping Mahmoud's memory alive … "