Tamer S. ABUJAME – Emergency Doctor – MdM in Palestine/Gaza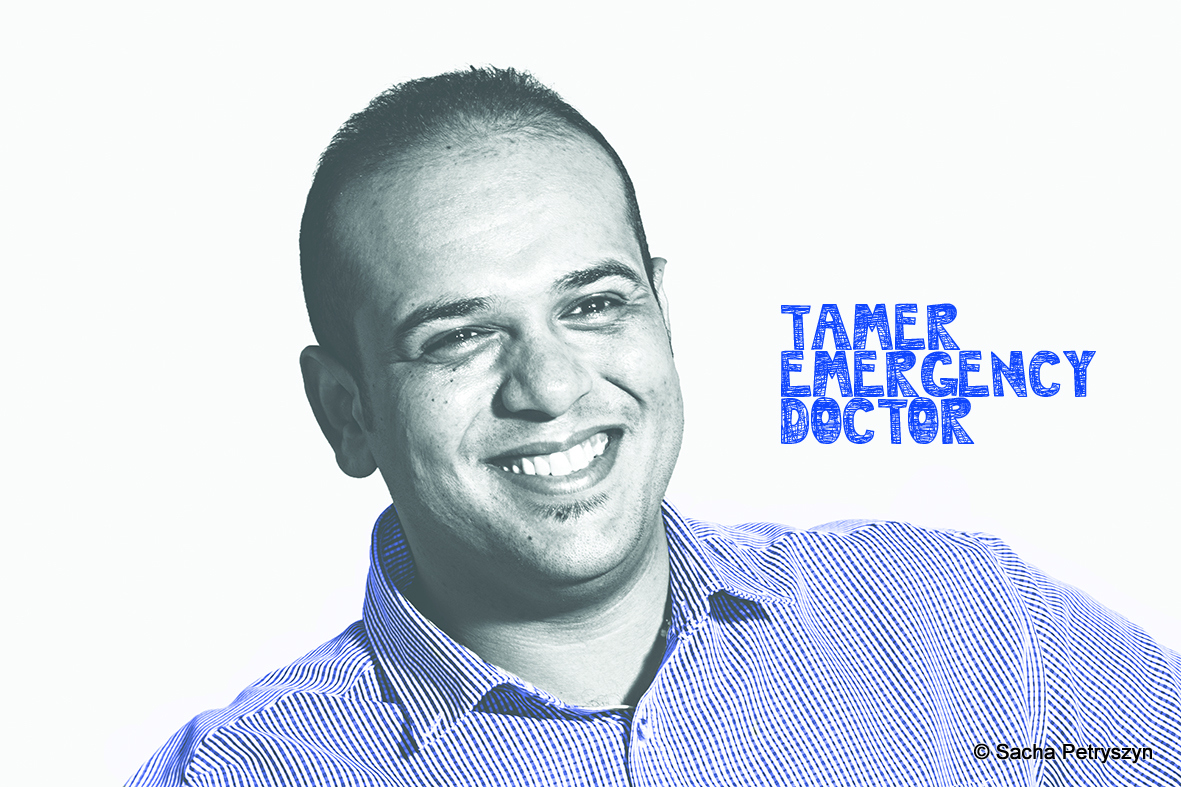 Meet Tamer, Our emergency doctor in Palestine/Gaza
 What do you do with MdM?
I work on emergencies, at many levels: from the Primary Health care centers to the hospitals and the Ministry of Health, to reinforce the procedure, the staff, and ultimately improve the response to any man-made or natural disaster and crisis.
What keeps you going in your work,  especially that you are working in emergency cases
I have a goal: make Gaza ready for emergencies, by improving the protocols and procedures. We want to build a "national emergency preparedness plan".
Why did you decide to dedicate your time for this job?
Because the situation in Gaza strip is a chronic emergency situation and a protracted human dignity crisis.
Do you have a story, a sentence that touched you during your interaction with the people?
During the last war, I was leading a medical consultation and a child who had lost his father in the war hugged me and said "We need you, please don't leave us"
What are the difficulties that you face on the field?
We are in a situation of chronic emergency and multiple repeated disasters, so we are in constant need of more psychosocial support. Besides, the economic situation in Gaza is a problem: most of the medical staff has to work without salaries. Finally, we face electricity and fuel shortages that also impact the health facilities.