Syria: three years of war and horror. Three years too long.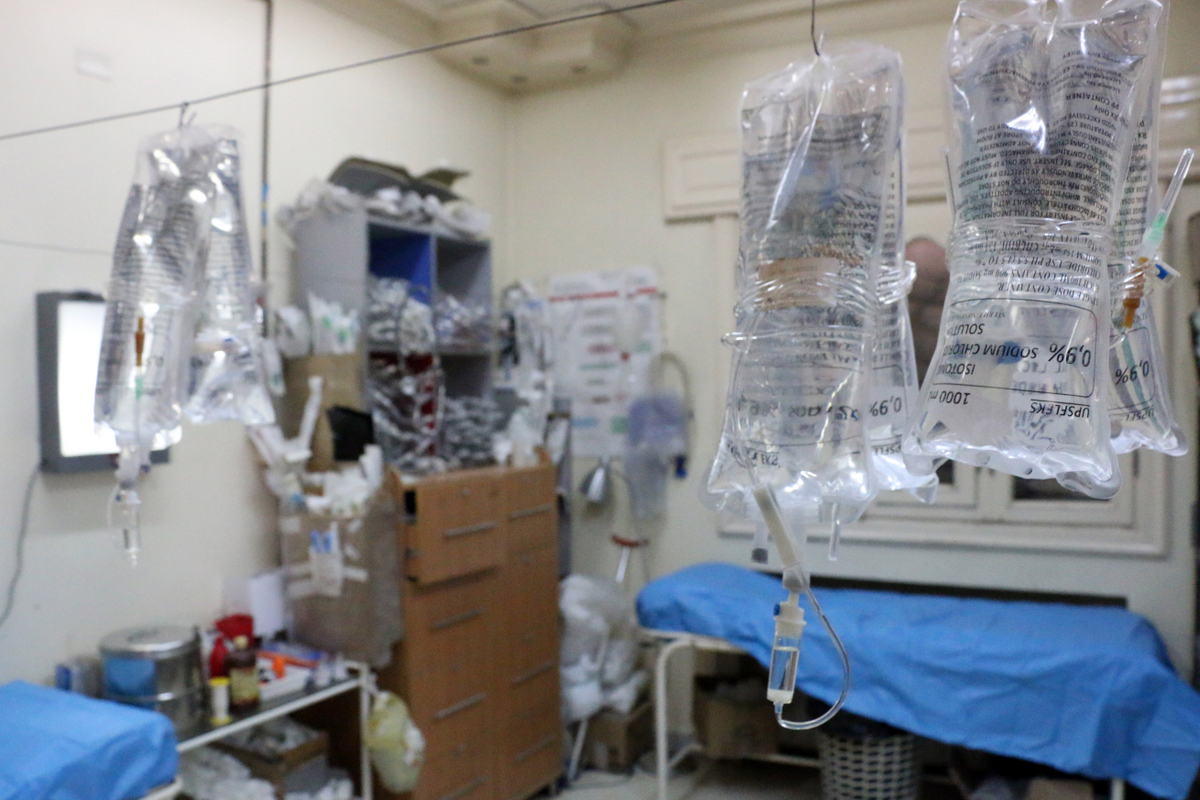 MdM has been working in Syria since the start of the conflict, both inside the country and at its borders. We have seen for ourselves that the situation is worsening and that a "red line" has long been crossed.
Airstrikes on hospitals, violence against medical staff who assist the wounded, medical centres being used as places of torture and supply problems are all factors that have contributed towards the collapse of the Syrian health system. In such a context, operating on the wounded and providing them with post-operative care is becoming increasingly difficult. To mark the third anniversary of the outbreak of hostilities in Syria, MdM has produced a documentary "twenty-four hours inside an Aleppo hospital", which includes photos and eye-witness accounts of Syrian doctors, nurses and volunteers who risk their lives every day providing medical care in  make-shift hospitals and health centres.
Watch the documentary on syrie.medecinsdumonde.org or have a look at our Photo Gallery
The third anniversary of the start of this conflict is an opportunity to remind those on both sides of the conflict of their obligation to respect international humanitarian law and guarantee the protection of civilians.
MdM is calling for:
A halt to attacks on non-military targets (residential areas, schools) and for hospitals and all other care facilities to be considered sanctuaries;
An end to the use of indiscriminate weapons prohibited  by international conventions;
The lifting of the sieges on towns that are causing starvation among the inhabitants and preventing them from seeking medical care;
Freedom to bring humanitarian aid into these zones and to access all patients;
Protection and freedom of movement for all medical and humanitarian aid workers;
Cross-border humanitarian aid access from all the surrounding countries;
Unconditional acceptance of Syrian refugees in the neighbouring countries and protection for these refugees;
The strengthening of security and justice measures within the camps;
Financial support for the health systems and  NGOs in these host countries; and
A generous European policy on entry for Syrian refugees.
On this occasion, just as it has over the last three years, MdM is reasserting the right of all individuals to receive medical assistance wherever they are and whatever the circumstances.  
Visit the site dedicated to the three years of conflict:  syrie.medecinsdumonde.org