SYRIA: the urgent need for a permanent truce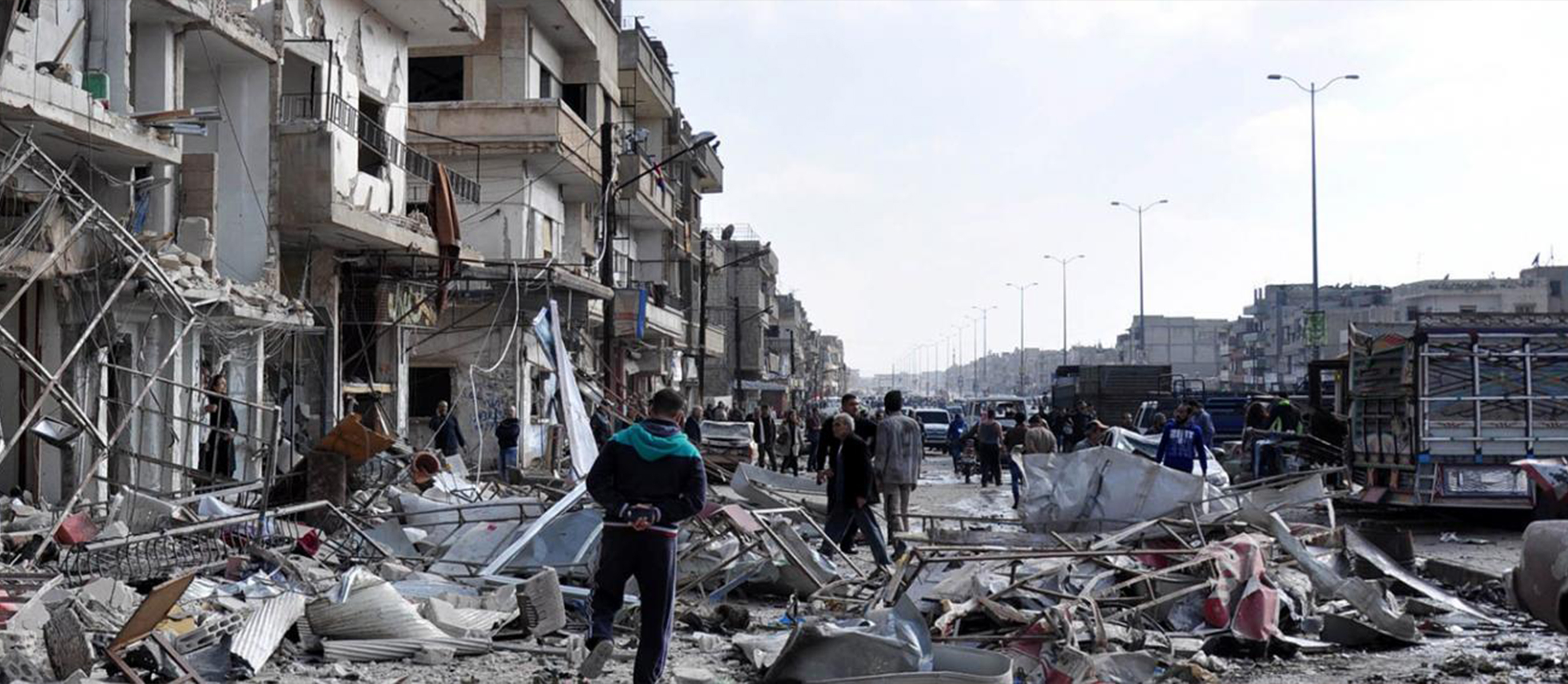 While the truces and attempts at resuscitation of a moribund peace process multiply, civilians continue to bear the brunt of the Syrian conflict and humanitarian operations remain dangerous. Médecins du Monde asks for a lasting truce to facilitate humanitarian work and protect populations.
Thursday, May 5th, a bombing of an internally displaced population's camp nearby the city of Sarmada, in Idlib governorate, caused 25 deaths and dozens injured. "The targeting of health and humanitarian facilities has almost been daily for 5 years. The resolution of the Security Council voted last week to protect hospitals is a first step but steps must be taken against the parties of the conflict. Otherwise, the situation will continue to deteriorate, "said Dr. Françoise Sivignon, president of Médecins du Monde.
Access to the wounded and to care settings and the deployment of assistance are increasingly hampered for NGOs and partners on site. In Aleppo, intensified bombing put the population under siege while on the borders of neighbouring countries civilians cannot escape the civil war, which has already caused the displacement of over 270 000 people.
"The displaced populations' camps to the Turkish border multiply and are saturated: populations are exhausted and their health is deteriorating. The opening of borders to neighboring countries and Europe would respond to the urgency of the situation and arrange humanitarian aid. But the only viable solution remains political, despite the current diplomatic procrastination, "she adds.
As we approach the end of the current truce in Aleppo and upstream of the meeting of the GISS (group of international support for Syria) on the 17th of May in Vienna, Médecins du Monde calls for the establishment of a permanent truce. We reaffirm the need to make health care settings sacred in compliance with international humanitarian law to protect these populations.
**************
In Syria, Médecins du Monde has set up fixed and mobile clinics to overcome the lack of infrastructure in the northern part of the country thus provide primary health care and reproductive health care to the population of the governorates of Idlib. The association also supports Syrian partners and helps to provide health centers and hospitals still functioning in the governorates of Aleppo, Idlib and Deraa with medicine, equipment and supplies which are severely lacking in these times of war.