Mother and child, a new chance in life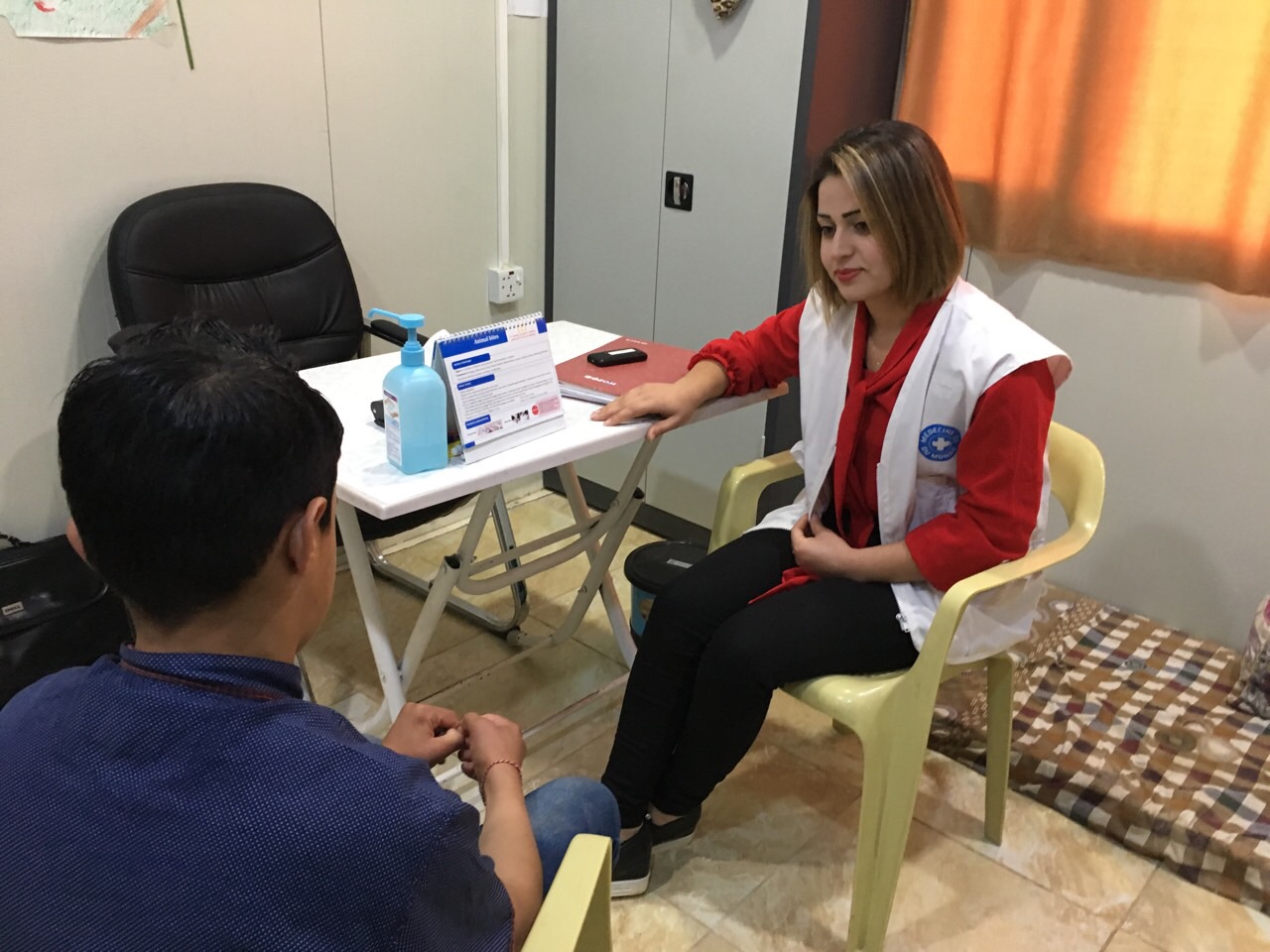 In August 2014, ISIS (Islamic State of Iraq and the Levant/ al-Sham) attacked Sinjar, targeting the Yezidi community. ISIS started executing men and abducting thousands of people, mainly women and children. One of the abducted families included an aged father and mother and an 8 year-old boy. Once abducted, ISIS members took the father away from the family to an unknown place, and then separated the 8 year-old boy from his mother.
The mother was subjected to physical, sexual and emotional violence, she was sold as a slave to various men in Mosul. After two years, rela­tives were able to find the mother and buy her freedom. The mother was taken to Chamesku camp. One year afterwards her son was also found, and brought to the camp to be reunited with his mother.
The mother arrived experiencing high levels of distress from the numerous traumatic events she had suffered. She started experiencing nightmares flashbacks, and constantly feared that ISIS fighters would kidnap her again. Once she arrived in Chameshku camp, she visited MdM PHCC in the camp and was automatically referred by the medical doctors to MdM's mental health worker who provided emotionally-supportive counselling sessions for the mother and also referred her to a psychiatrist in Dohuk to receive specialist input.
Her son was also in need of mental health and psychosocial support. The boy had lived for 3 years under ISIS rule, the members of which also forced him to work as a servant. He experienced severe abuse and was subjected to ISIS education/propaganda materials which aimed to train him on various methods of violence. The boy was trained to identify different types of weapons and learnt how to make explosive devices. He was also trained in the ISIS boot camps which exposed him to methods of torture and beheadings. Immediately on arrival to the camp, the camp management identified a need for MHPSS support for the young boy and referred him to MdM's mental health workers.
The mental health workers noticed his behaviour was not typical for a child his age and he endorsed strong radical beliefs. The boy had no interest in socializing with other children or adults. His mother also reported that he was aggressive at home. When in the camp, he continued following ISIS activities on social media and TV, and he refused to have sessions with our female MH worker due to her gender and the fact that she did not wear a hijab.
The MdM mental health worker conducted a home visit to the boy and over time began to build his trust and convince him to attend sessions at the PHC. The mental health worker supported the mother and extended family of the child to reduce the pressure they were placing on him in an attempt to change his beliefs and ideologies. The mental health worker emphasised the importance of the mother showing unconditional love and acceptance towards the boy, while refraining from engaging in ideological debates.
The mental health worker encouraged the boy to have a daily routine, which included helping his mother in some household tasks but also to socialise with other children and start to play some sports. The boy agreed to be enrolled in group activities with other children, during these sessions he had the opportunity to communicate with children his own age. MdM also supported his registration to attend school as another opportunity to socialise with children and to help to build a healthy future. The mental health worker supported his transition to school by working closely with the school manager and the teachers to ensure he was fully supported and to ensure he felt safe and secure in the school environment.
The boy is now able to interact with other children, he has also begun to feel comfortable in his new school and is showing a strong commitment to achieving academically. He continues to join the group sessions with other children, and happily socialises, showing good communication skills. His favourite activities are drawing, singing and playing football. He no longer follows the videos or activities of ISIS and his relationship with his mother has improved greatly.