Emergency in Iraq: "It is very worrying that winter is coming."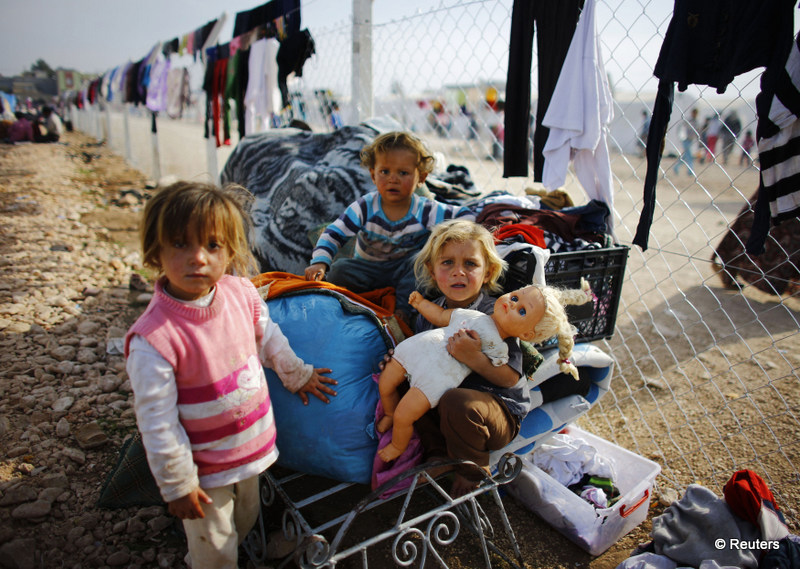 Testimony of Manuel Torres Lara, medical coordinator of Médecins du Monde emergency programme in Iraq
 Since the beginning of the year the fighting affecting the northern and western parts of the country has driven 1.9 million Iraqis to leave their homes and among them 900,000 went to Kurdistan. Most of these people seek to escape from the rapid advance of the Islamic State.
Médecins du Monde is active in Iraqi Kurdistan to provide an emergency response to the populations. The teams provide health care to the most vulnerable but winter is coming quickly and local authorities are overwhelmed by the situation. Our medical coordinator, Manuel Torres Lara, testifies.
"The thousands of displaced people in Iraqi Kurdistan need an urgent health and social assistance. Médecins du Monde is present to provide a complete set of primary health care services: preventive care, mental health care and basic health advice. It is very worrying that winter is coming to this part of Kurdistan and particularly in the area of Dohuk where approximately 500,000 displaced persons are located. It is a mountainous region where it snows heavily in winter.
Try to imagine what the hundreds of thousands of displaced persons living in canvas tents and abandoned buildings feel! To cope with the winter, they need additional clothing, blankets, heaters inside their tents or better shelters to protect them from the extreme cold weather.
There is also the issue that vulnerable people, such as children, women, elderly people and people with disabilities, are not being provided with additional health and social support to improve their health conditions. Women, especially Muslim women, cannot openly tell everything to a male health worker. There is no mental health counseling being provided to women, children and even elderly people. Many of the health problems suffered by these people are related to their social problems and we, as health workers, must be aware of the connection between these two factors. We must know how to refer these patients who need support to get food, better access to clean water, means to find extra work to earn some money for their families, and other social services which are available. Many of the health NGOs do not link these two elements.
"Families have already exhausted their savings."
Since the second wave of displaced persons in early August there is not enough food to distribute. Families have already exhausted their savings. Many displaced have very little money and cannot buy what they need. At the same time, men are unable to find jobs. All this will have an impact on the nutritional status of families, particularly for the children. We also expect consequences on the mental health of displaced persons who are constantly concerned about how they can help their families to survive, especially during the winter.
A few days ago a 9 month pregnant woman told me her story: "I fled my village near Sinjar, she told me. After 3 days of walking, I had to give birth on the side of the road with the help of a soldier of the Kurdish army. I gave birth to a baby boy." When we next saw this woman her baby was one month old and they were living in an empty house with three other families. Winter was coming and she feared for her health and the health of her son. Her husband was losing hope of finding work. In the same camp, I also met a 12-year-old girl who had been saved and adopted by a Yazidi family fleeing Sinjar. She was alone and crying – her two sisters and his father had been taken by IS."