Palestine Fact sheet- Destroying mental health?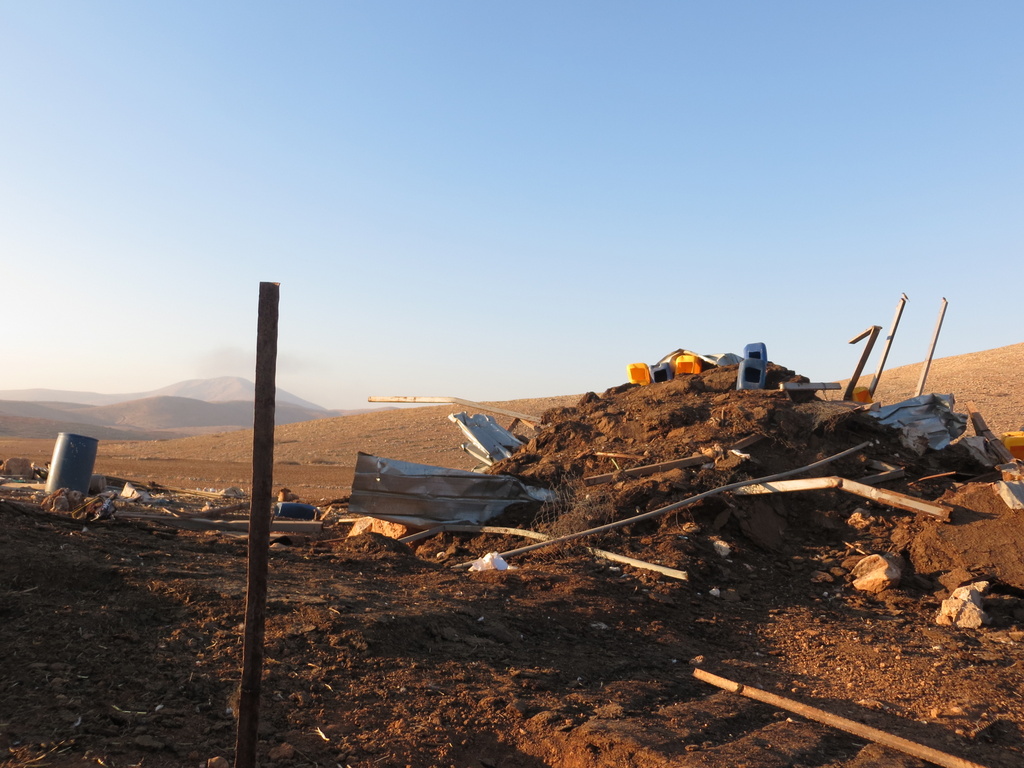 A wave of demolitions in the first months of 2016
Since the beginning of January, the intensity of demolitions and displacement of Palestinians in the West Bank have reached the highest levels in seven years. Between 1 January and 15 March 2016, 378 Palestinian homes and structures were demolished by the Israeli Civil Administration (ICA), displacing 750 Palestinians, including 260 children, as much as half of the Palestinians displaced during the whole year of 2015[1]. Most of the demolitions happened on the ground that Palestinians had no building permits. Yet, only 1.5% of the Palestinian permits applications are approved, which leaves them with no choice other than building illegally.
Most of the affected villages are Bedouin and herding communities, coming from Hebron or already refugees after being expelled from the Negev during the Nakba of 1948. They are targeted by relocation plans advanced by the government of Israel. Their displacement will allow the expansion of existing settlements, notably Ma'ale Efrayim, Shiloh, and Petza'el in North West Bank, and Ma'ale Adumim (E1 plan).
Bedouins generally refuse to be transferred to urban areas as it involves the loss of their main source of livelihood (herding) and the loss of their culture and traditions that depend on a rural lifestyle.
The interventions of Medicos del Mundo (MdM Spain) and Médecins du Monde (MdM France)
MdM Spain is working in Palestine since 2006 to improve the access and the quality of public mental health services, and since 2014 to improve the resilience of 34 Bedouin communities affected or at risk to be affected by critical incidents in the Jericho District, Jordan Valley (C Area) and East Jerusalem (E1 district).
MdM France is implementing a mental health and psychosocial support (MHPSS) emergency response program to prevent and mitigate the psychological and psychosocial impacts of critical incidents on Palestinian communities living in 31 communities of the Northern West Bank (Nablus, Salfit, Qalqiliya). Since the beginning of 2016, considering the wave of demolitions, the team of MdM France has extended its area of intervention to respond to the needs of psychosocial support in other communities impacted by demolitions in the North West Bank (including Tubas governorate).
Both organizations are providing Psychological First Aid (PFA), following emergency Mental Health and Psychosocial Support (MHPSS) protocols. They focus on crisis intervention, organization of collective response, and referral to mental health specialized services.
This briefing gives an overview of the psychosocial risks associated with demolitions and displacements, and the challenges of humanitarian interventions to address these impacts that are often disregarded in emergency contexts. It also provides key information and recommendations to the international community, donors and NGOs.
Read more
---
[1] Source: OCHA West Bank Demolition data base