Band-aid solutions to Gaza's protracted crisis are not enough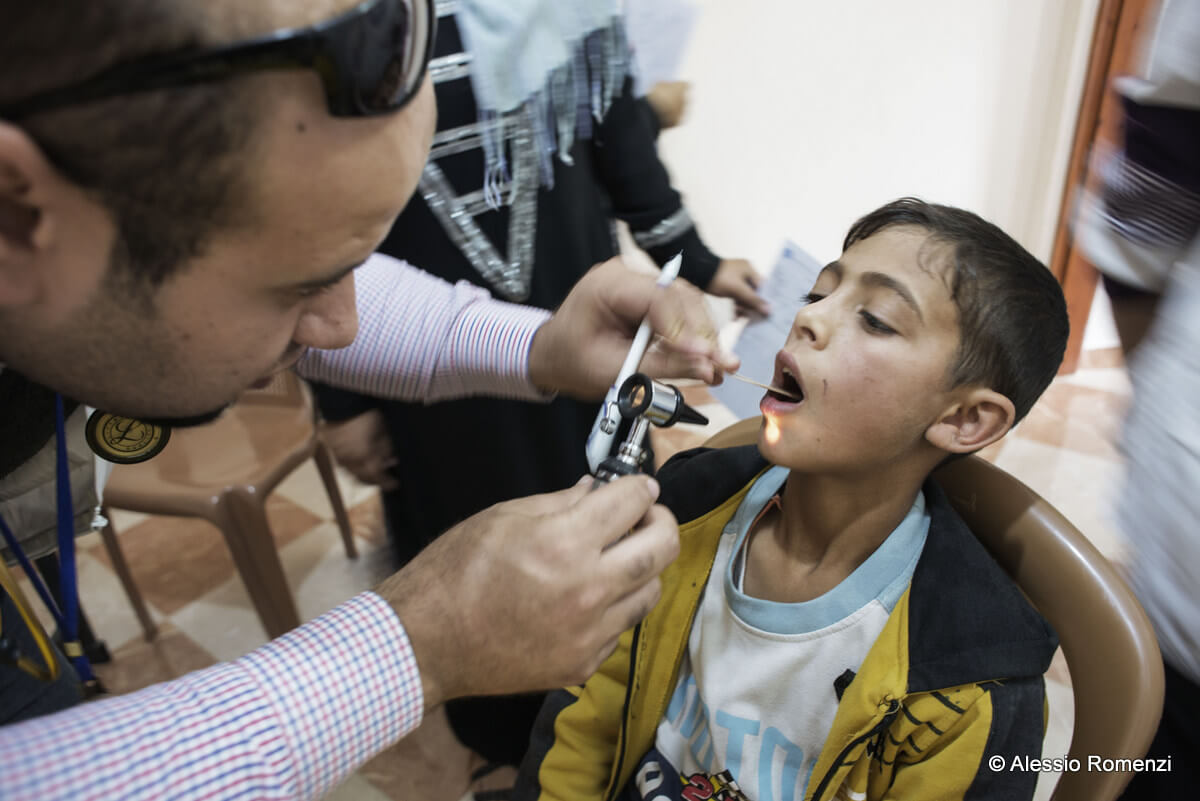 (Gaza,17/09/2018) The Médecins du Monde (MDM) chapters in Palestine express their concern about the lack of sustainable solutions when responding to the latest international appeal for emergency funds to cover the health sector's fuel critical needs. Gaza's protracted energy crisis won't be "cured" with Band-Aid donations. MDM calls all stakeholders to aim for more sustainable solutions, in particular for ensuring that all health facilities electricity needs are met.
Last September 5, the UN Humanitarian Coordinator for the oPt addressed the international community requesting immediate funding for life-saving emergency fuel to operate standby emergency power generators at critical health centres, and water and sanitation facilities in the Gaza Strip. This is the fourth international appeal for emergency funding to Gaza since May 2017. Meanwhile, the Ministry of Health (MoH) in Gaza has stated that the fuel shortage is threatening the full shutdown of the health system, including all of Gaza's hospitals and primary healthcare clinics (PHCC).
According to MoH staff, the lack of electricity would pose a serious risk to the provision of services such as laboratories, sterilization and radiology. Some emergency rooms are only partially functional, and the remaining services have seen their quality standards challenged. It is estimated that over 110,000 patients per month will have no access to medical services if primary healthcare clinics shut down due to the lack of fuel for electricity. Concerning specialised services, 4,800 people, including new-borns, could see their lives directly threatened because they rely on electrical devices, such as incubators and electrodialysis machines. Moreover, this situation imposes an extra economic burden on patients who have to move from one health structure to another seeking the appropriate service.
The health sector at large is a collateral victim of a more systemic crisis. According to the MoH, 48% of essential drugs are not available in the MoH Central Drug Store. All these issues have further impacted the quality of healthcare services and put patients at risk. Quoting Dr. Phillipe de Botton, the MDM chapters in Palestine therefore remind all stakeholders that "health should not be instrumentalised for political means, it is a universal right."
While acknowledging the complex political context, Médecins du Monde calls all stakeholders to seek for more sustainable solutions. Local authorities should not forget that access to health is a fundamental right and it should not be compromised or put at risk as a result of political differences. Egypt should reduce the risk of technical failures from their powerlines. The Israeli authorities should lift the blockade, illegal under international law, as it has both eroded available services and prevented the development of the Gaza Strip. Finally, donors, mostly composed by third states responsible for ensuring compliance with International Humanitarian Law, should take concrete steps towards ending the blockade and aim in the meanwhile for more sustainable solutions, in particular for the health sector.