40 days after the blast, still fighting trauma..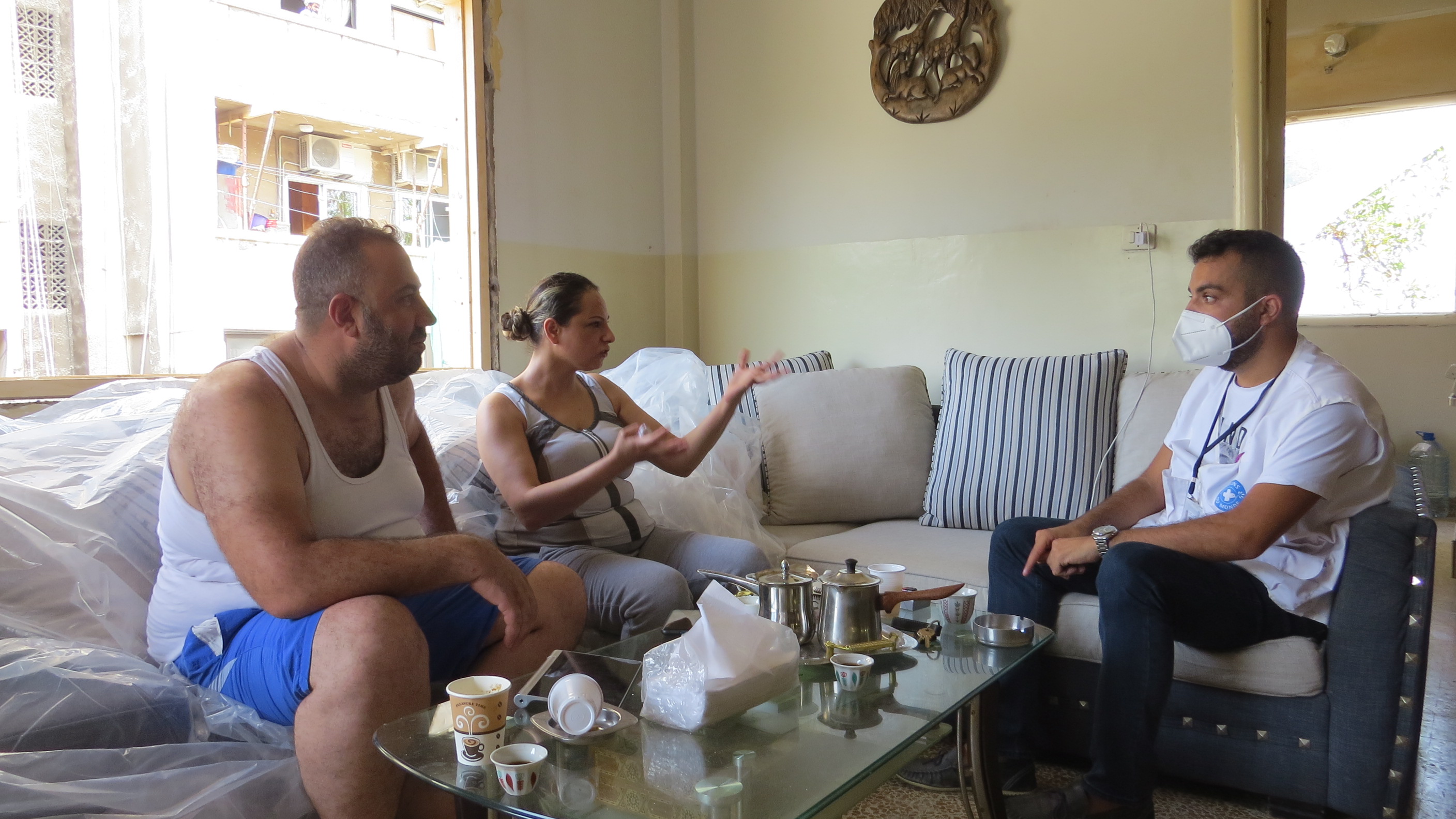 Survivor of the Beirut blast, Dalal recalls the explosion in her shattered home where she lives with her husband, near the port. Sitting before what was once a window, Dalal relives the moment of the explosion: "I was screaming. My husband's nephew was stuck under a door. There's no way I can get this scene out of my head!"
More than a month after the explosion, she still experiences eating and sleep disorder. "Each time I'm about to eat, I remember all of the people who have lost their hands and legs […] How can I eat while many others are not able to have a single bite?" In the past three weeks, Dalal hasn't left her house nor has she accepted to stay or sleep alone.
Dany, Psychologist at Médecins du Monde (MdM) has been visiting Dalal and her husband to provide Mental Health and Psycho-social Support (MHPSS) sessions in the past weeks. Following these sessions and with the support of her husband, Dalal managed recently, for the first time after the explosion, to go out and even to stay alone at home. "I even went to the port, where there's total destruction. I stood there and observed the scene", she says.
She adds: "At the beginning I was afraid to express my fear until Dany explained to me that it's totally fine to express how I feel […] he told me that it is normal to feel afraid after the blast. They gave me strength! I felt that someone was helping me."
*The names have been changed to maintain confidentiality 
About MdM Response to the Beirut Blast:
As a response to Beirut Blast, Médecins du Monde has been conducting, since August 7, MHPSS interventions (home consultations and follow up, awareness sessions, Psychological First Aid (PFA) sessions, integrated mental health services in partnership with AMEL mobile clinic) in Karantina, one of the areas most affected by the explosion. In addition to that, a team of mental health specialist has been providing remote MHPSS interventions through the helpline and awareness sessions at the Community Mental Health Center (CMHC) in Rafik Hariri University Hospital (RHUH).