Context
With the influx of refugees, the healthcare system is overburdened by high patient loads and faces shortage of medicines and vaccinations. The rise of non-communicable disease also puts a strain on the Jordanian healthcare system, where resources are lacking. While already coping with the lack of livelihood opportunities and stretched financial resources, Syria refugees outside camps have to cover part of their healthcare expenses, which is of concern for an already vulnerable population. Availability of mental health and psychosocial support services remains limited in Jordan. In particular, the offer of MHPSS services at community level in urban, rural and remote locations does not meet the needs of the population.
Location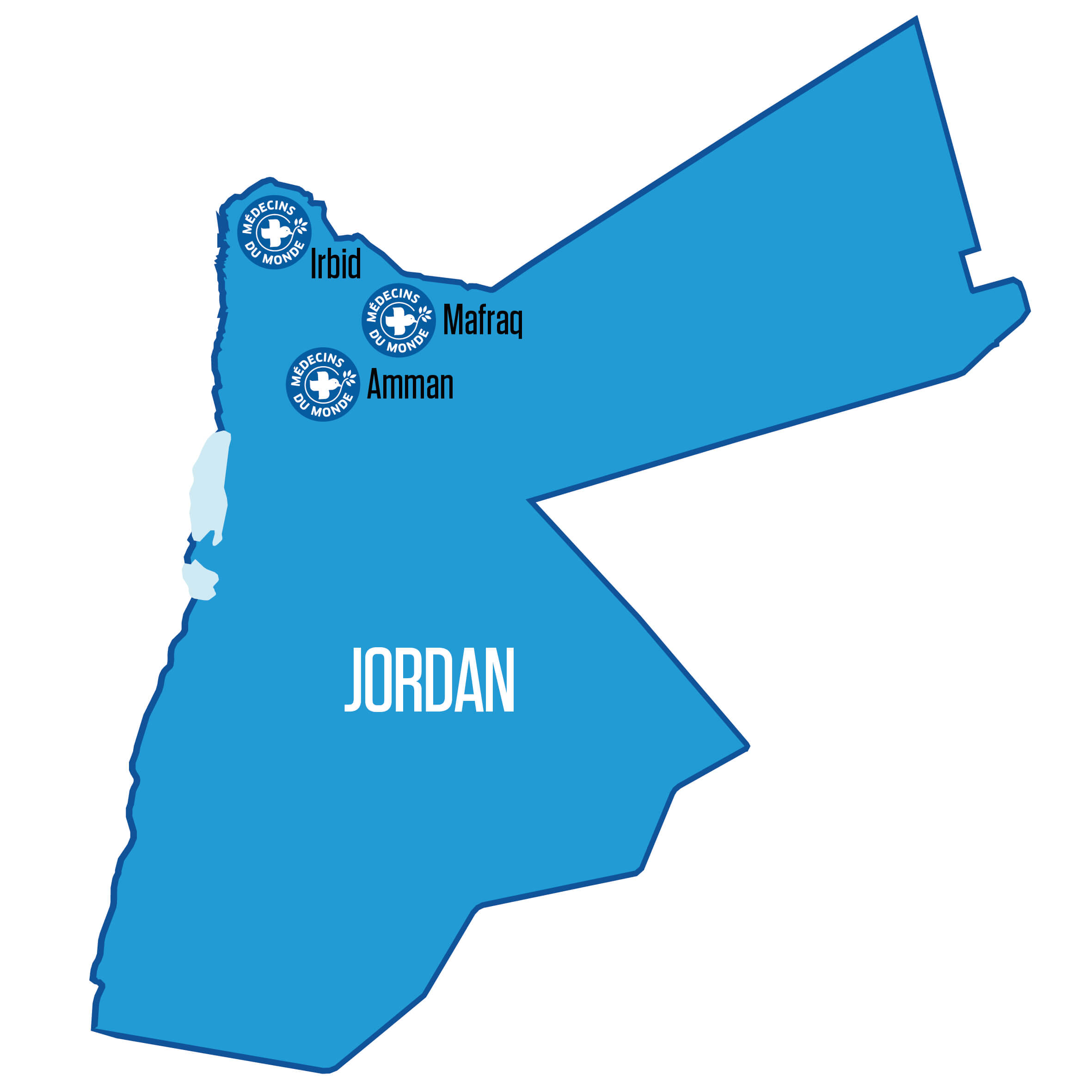 Our response
After a medical assessment of the context and potential partners in Jordan late 2017, the country strategy was developed in line with the Jordan Response Plan to the Syrian crisis and the National Health Strategy for Jordan, aiming at bringing technical support to the national health actors for primary health (public and non-governmental), with a focus on mental health and Non Communicable Diseases (NCD):
Support to three Primary Healthcare centres run by Caritas in Northern Jordan for medical follow-up, organizational management, education on health, identification and referral of mental health patients.
Support to Primary health / Mental health centres of the Ministry of Health: technical support to be specified through an assessment planned for the 1st half of 2018
Moreover, two surveys are being organized with international partners, first a qualitative study on Mental Health needs and perceptions amongst recipients, in partnership with a Jordanian foundation and the University of Amsterdam, and second, a mapping of the Syrian health workers' skills and training needs in Jordan and Lebanon in partnership with the Jordan University of Science and Technology and the American University of Beirut.