MdM in Egypt
Context
In Egypt, the populations most at risk of incurring in mental distress are: women victims of violence, children at risk, prisoners, and persons with disabilities. Adolescents are as well affected, especially males (with problems of substance abuse) and females (who have been victim of gender based violence). Finally, people living with HIV/AIDS and hepatitis C are as well affected by mental distress. Not only the at risk population incur in mental distress, but as well their families, especially of children with disabilities. A large number of survivors of political violence suffers from some form of post-traumatic stress disorder.
Mental health services are present in the main Egyptian big cities, but they lack in slum, or remoted areas. Despite a strong government will of decentralization of mental health services at primary health care level, there is still a wide gap between existing needs and the capacity of primary health actors to provide quality mental health services to the population.
Location
Cairo and Giza.
Project
Improving access to mental health services for vulnerable populations in Cairo and Giza.
Target Population
Vulnerable populations that don't have access to mental health services in the areas of the partner PHCs, and the beneficiaries of the partner NGOs.
How
By integrating mental health services in Primary health care in 9 PHCs in Cairo and Giza, through Infographic awareness movies,  Art therapy… MDM Egypt also advocates for anti-stigma through Flyers and Comics that are being distributed in the partners PHCs and local NGO's.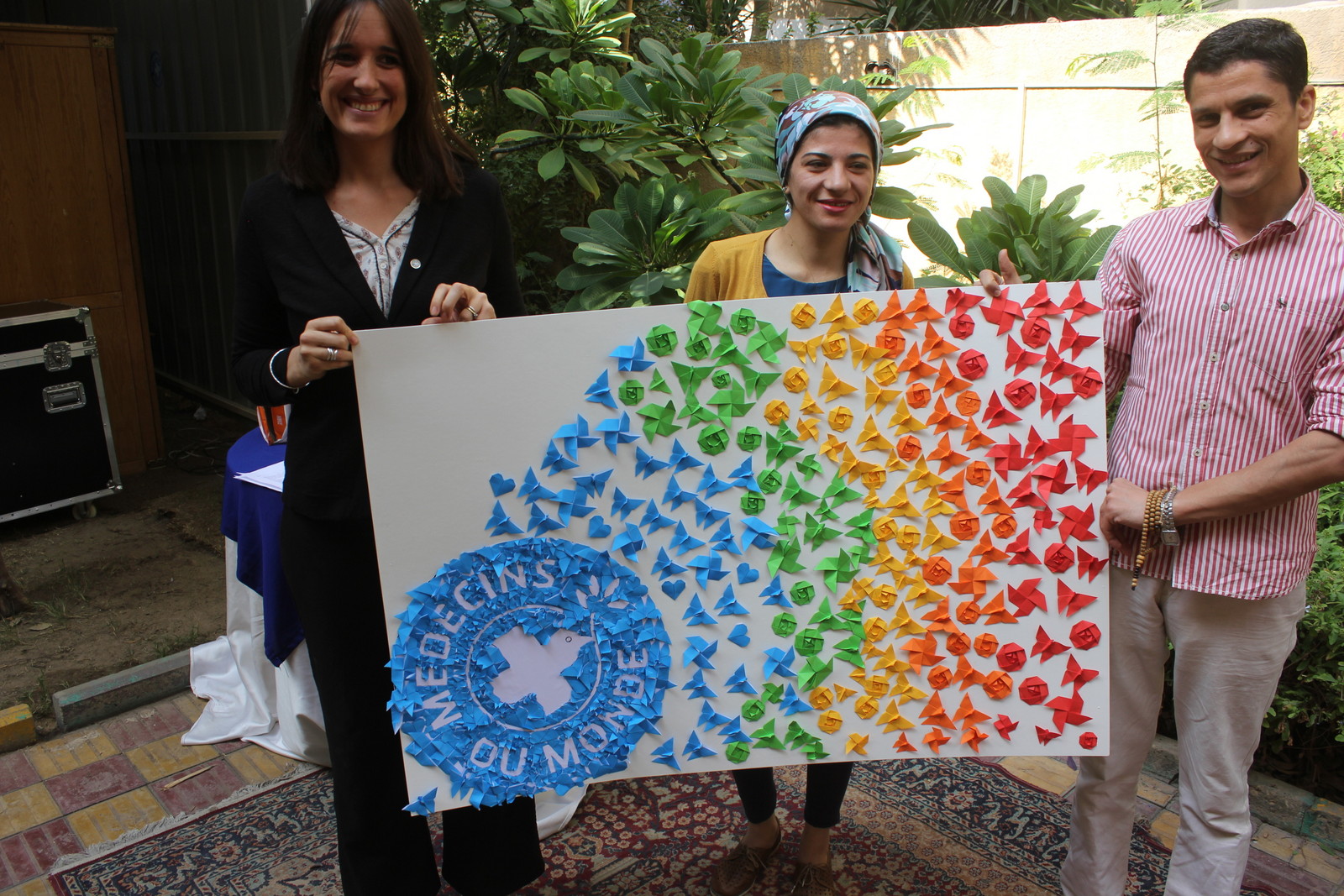 Donors