LEBANON MISSION/ PHARMACEUTICAL TENDER MDM_LBN_TENDER_PHARMACEUTICAL_2018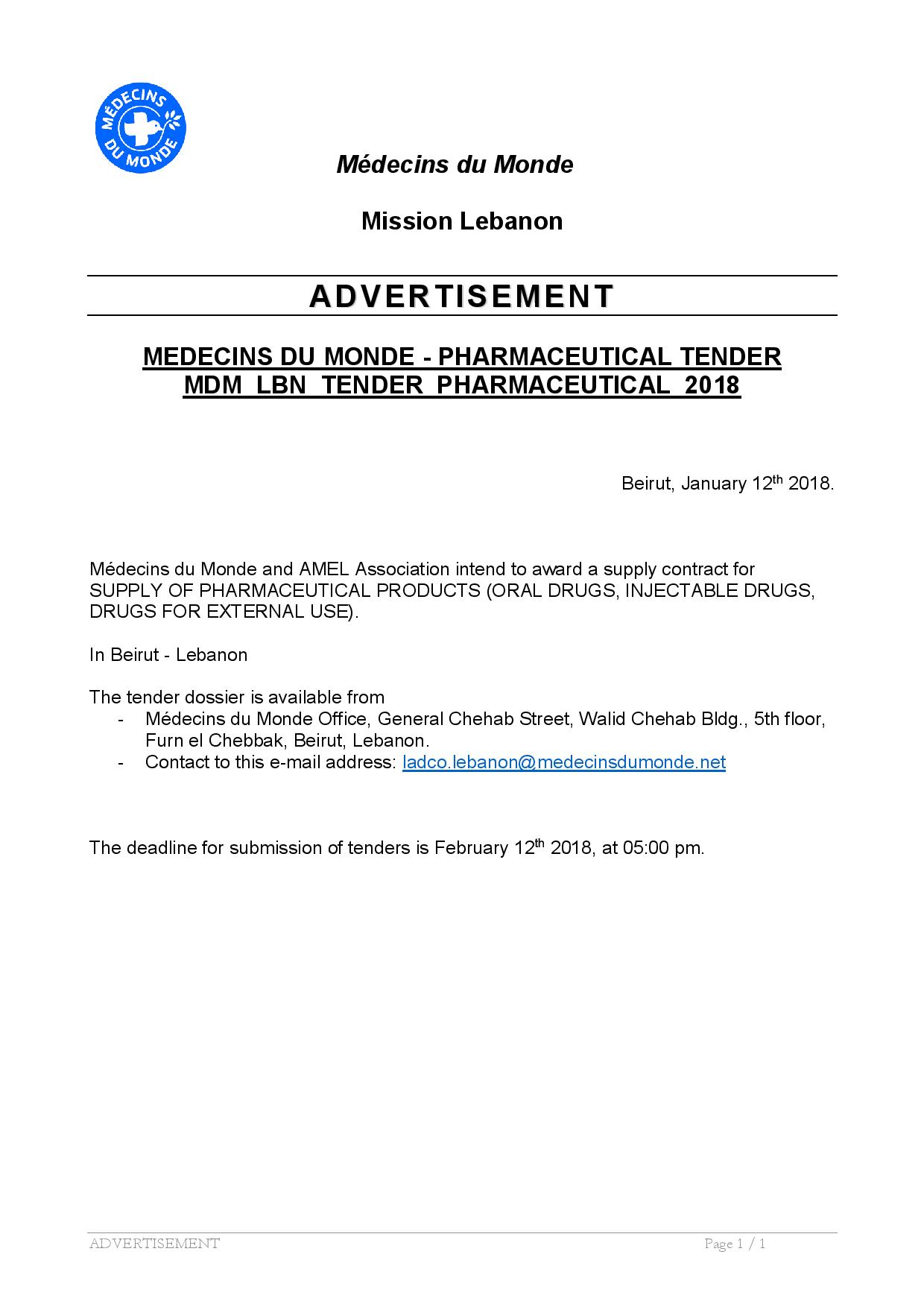 January 12, 2018
Beirut, January 12th 2018.
Médecins du Monde and AMEL Association intend to award a supply contract for
SUPPLY OF PHARMACEUTICAL PRODUCTS (ORAL DRUGS, INJECTABLE DRUGS, DRUGS FOR EXTERNAL USE).
In Beirut – Lebanon
The tender dossier is available from
-       Médecins du Monde Office, General Chehab Street, Walid Chehab Bldg., 5th floor, Furn el Chebbak, Beirut, Lebanon.
-       Contact to this e-mail address: ladco.lebanon@medecinsdumonde.net
The deadline for submission of tenders is February 12th 2018, at 05:00 pm.